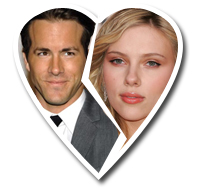 It's been an emotional rollercoaster this week with news of Will Smith and Jada Pinkett Smith's rumored break up. We felt betrayed and confused, and fortunately, the pair dispelled the rumors and said they would keep their multi-million dollar family empire intact.
Phew!
Their potential break up left me wondering what other celebrity breakups shocked America. So I generated a list—I know you must've been doing the same in your hour of need, so let's compare!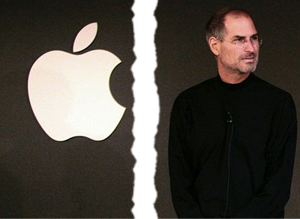 Steve Jobs and Apple
Steve and Apple, Apple and Steve. These two were like two peas in a pod.
With the wound of the breakup still fresh, Apple shares went down after he left, and Wall Street cried like they did during the financial collapse.
I doubt Apple will ever be the same. After all, Steve will be the "one that got away."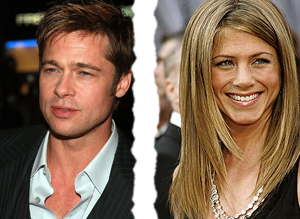 Brad Pitt and Jennifer Aniston
Hot man, hot woman, both famous. Sounds like a celebrity formula that ends in disaster (see Jennifer Lopez and Ben Affleck below).
I thought it was cute how Pitt starred in the Thanksgiving episode of Friends with his wife.
And then came homewrecker Angelina Jolie with her big lips and 10 kids and desire to save Africa.
What man could say no?
Justin Timberlake and Jessica Biel
While these two gave us all a run for the money, in the end, I still believe that Cameron Diaz was a better fit.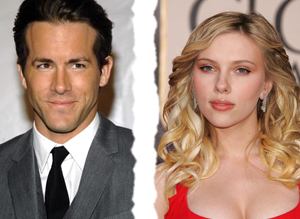 Ryan Reynolds and Scarlett Johansson
Their breakup happened around the same time as Timberlake and Biel, and all I wanted to do was buy a one way plane ticket to California 'cause my dudes were back on the market!
Seriously, between these two love birds, ScarJo was clearly the hotter one in the relationship; and frankly, Reynolds had it coming when he ended his engagement with awesome, angry singer, Alanis Morissette.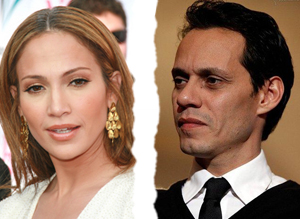 Jennifer Lopez and Marc Anthony, Ben Affleck, and Puff Daddy
She was JLO, he was Puff Daddy. She broke my heart when she ended her gangsta love with him.
But then she redeemed herself when she paired up with Affleck; and I thought, why couldn't these two crazy kids with absolutely nothing in common make it last forever?
Shockingly, they ended their love affair only to have Marc Anthony take the place of the extended rebound.
Taylor Swift and Jake Gyllenhaal
Just kidding. Who didn't see that ending coming a mile away?
---

Caroline Cullen is currently obsessed with Dirty Shirleys, Pauly D's pecks, and Gordon Ramsay's Kitchen Nightmares on BBC.
All author posts