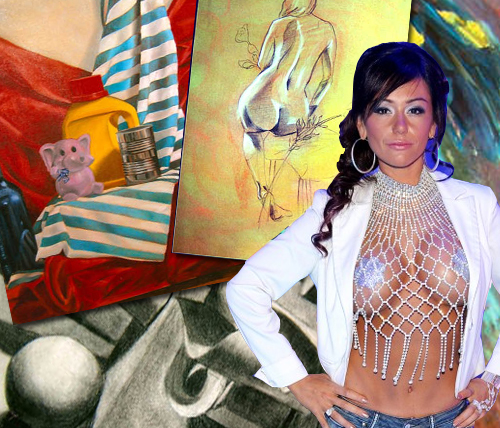 When I heard that Gawker had retrieved the lost art of JWOWW a.k.a. Jenni Farley, I'd imagined that her art work would be made from  cigarette butts, Snooki's vomit, and unused Valtrex pills in the shape of a "juicehead."
Boy, was I wrong.
Gawker uncovered an old gallery of work from the smokey-voiced siliconed Jersey Shore cast mate which reveals paintings, still-life sketches, and nude drawings that she created whilst attending the New York Institute of Technology.
Who knew beneath all that silicone lie the soul of an artist?
Click on the images below to see more of JWOWW's works.