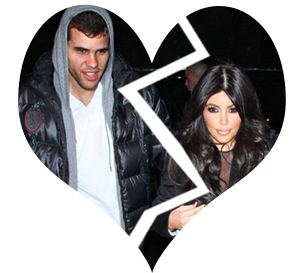 After a whopping 72 days, Kim Kardashian calls it quits with her husband, NBA star, Kris Humphries.
For the millions of you who followed Kim and Humphries on The Kardashians, you'd know that the two love birds were destined to last forever. After all, Kim's just that down-home girl who loves diamonds, pearls and famewhoring, while Humphries was that everyday, NBA superstar trying to get into a Kardashian's pants.
We'll never forget the great memories, especially the sponsored $10 million blow-out wedding to show the world that their love could not be bought.
We know, America. We, like you, are surprised that these two crazy kids couldn't make it work.
---

Mei Tan is currently obsessed with lace-up booties, anything by Marc Jacobs, sleeping in until noon, and "winning."
All author posts