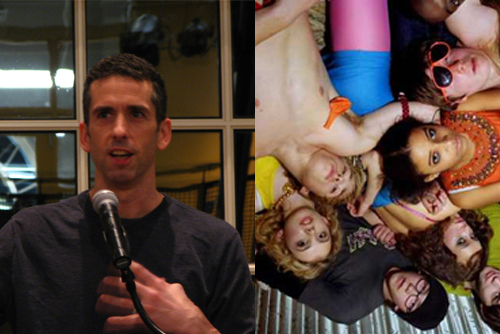 On the heels of the recent news that advertisers are pulling their ads from the controversial MTV drama, Skins, comes more news that Dan Savage is coming to MTV with a  new show.
Say whaaat?
Dan Savage?
The same Dan Savage that writes Savage Love– you know, the advice column found in the back of most alternative weeklies (next to the escort ads) that ask questions like, "Why do I get such a euphoric feeling when I pull the tampon out of my ass?" or "What is the proper condom etiquette for threesomes?"
Yea, that Dan Savage.
Yes, boy and girls, Dan Savage is coming to the teenaged MTV network, and paired with Skins, will make a very controversial Monday evening of programming.
Oh boy, I can already hear parents getting their complaints ready.