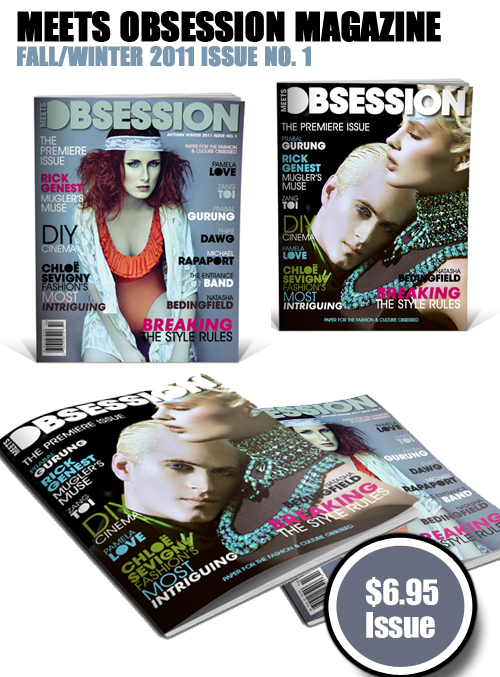 You heard it here first.  Meets Obsession is launching a magazine.
Yes, that's right.  We're coming to you, in print.   Meets Obsession Magazine will launch on August 5th and will have a prominent focus on fashion but will also be comprised of thought-provoking and engaging editorial content in music, film and art.
The Autumn/Winter 2011 inaugural issue of Meets Obsession Magazine will feature interviews with 2011 CFDA Nominee Pamela Love; Fashion Designers Zang Toi and Alice Ritter; Artists Yiying Lu and Victoria F. Gaitán; filmmaker and actor Michael Rapaport; and Musicians Natasha Bedingfield, Bad Religion's Brian Baker, The Entrance Band, Tribe Called Quest's Phife Dawg, Spearhead's Michael Franti, and more.
More to come soon! In the meantime, read the official press release below.
Press Release: Meets Obsession to Launch Fashion Print Magazine