In Bravo's reality show "Bethenny Ever After…" viewers are engrossed each week by Bethenny Frankel, and her hot, and obliging husband Jason Hoppy.
However, I can't help but focus on Jason's parents–the unwaveringly adorable Robert and Carol Hoppy who steal the show.
R and C hail from Hazleton, PA where there's nothing but a Wal-Mart, Arby's, and Home Depot.
I know this because my father's family grew up in Scranton, PA (where Jason went to college) and has a lake house near Hazleton. For this, I truly feel that the Hoppys are my peeps.
Sometimes I daydream about the Hoppys and I taking fun trips to places like Wal-Mart where we would purchase yarn, onion dip…and some sort of lawn mowing machine.
We'd go to church every Sunday and enjoy the post-mass brunch at our "usual spot" where we'd order our "usual" plates. Robert would get the All American Breakfast, and Carol would get the sunnyside-up eggs with fruit on the side.
I'd order beer and pancakes.
It would all seem right.
Oh the Hoppys! They garden, watch "Idol" and get tipsy from two glasses of wine. Carol embroiders while Robert fixes things around the house. Just like a real man should!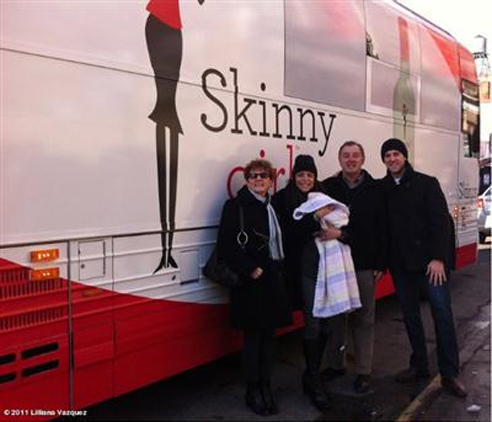 They are the kind of people who wear Christmas sweaters at Christmas time, hand make their valentines, and call you each Sunday to chat. They are the types of folks who'd envelop you in one, big hoppy hug.
And I would jump into that hug without question because, in the end, I just want to squeeze the cute out of them.
Awww…look at them, here "earmuffing" themselves when a fan asks Bethenny about her relationship with her in-laws.

So raise your hand if you want to put Robert and Carol Hoppy in your pocket.
(Because I do.)