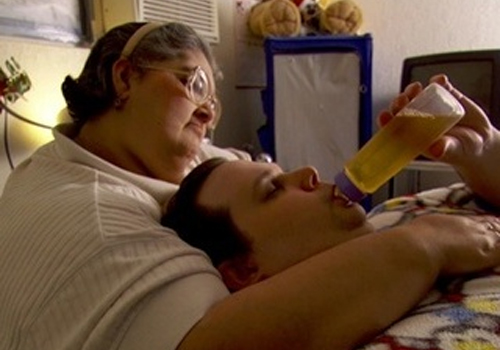 My obsession with National Geographic's Taboo might be considered just that, taboo.
No, I'm not talking about the board game where you get a buzzer and fire an obnoxious noise into an opponent's ear.

I'm talking about a show that is fittingly on National Geographic about the fascinating, shocking, and loony things people do in their (private) lives.
Since there was a marathon on Monday night, I will catalogue my three favorite segments:
3.) The Texas woman with size Triple K breasts, that's right, A-B-C-D-E-F-G-H-I-J-K! If you can't picture that, the calm and collected narrator described them as the size of regulation basketballs (hard to resist making an NBA joke here).