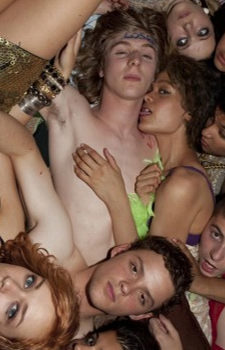 Alas, the MTV series, "Skins" for season two just isn't meant to be.
The series about modern day high school life—or a rowdy gang of teenage prostitutes, depending on whom you ask—has not been renewed for a second season.
In axing the show, MTV stated, "Skins is a global television phenomenon that, unfortunately, didn't connect with a US audience as much as we had hoped. We admire the work that the series' creator Bryan Elsley did in adapting the show for MTV, and appreciate the core audience that embraced it."
But was it audience ennui or parental outrage that convinced MTV to pull the plug?
The original "Skins," which was launched in the U.K. was wildly popular across the pond and in the states. And the U.S. version outperformed fellow MTV show, "The Hard Times of RJ Berger," which is a similarly themed teen show, and arguably just as controversial. However, RJ Berger received a green light for a second season.
For a series known to be controversial and risqué, "Skins" suffered a harsh bashing by the Parents Television Council; and their "smutty" label spooked many advertisers.
"Skins" fans will have to rely on the U.K. series for their dose of teenage angst. And though the Parent's Television Counsel might think they've won this battle, teens can still watch the second season of "" which shows the main character, teenager, RJ Berger getting involved with a school faculty member and catching an STD.
What does the Parent Television Council think about that?