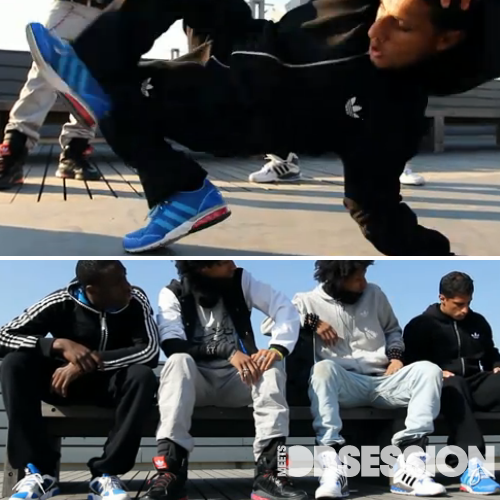 In an effort to promote the release of the new Adidas Mega sneaker collection, the footwear brand teamed up with technology expert Didier Brun to create a sneaker that makes music to the movement of your feet.
The sneaker, named the Megalizer, functions like tap dancing, but in stereo.
Check out the 2-minute video YakFilms directed in which French hip-hop dancers Les Twins and Bboy Lamine and Bboy Mounir make beats to the tune of their feet.