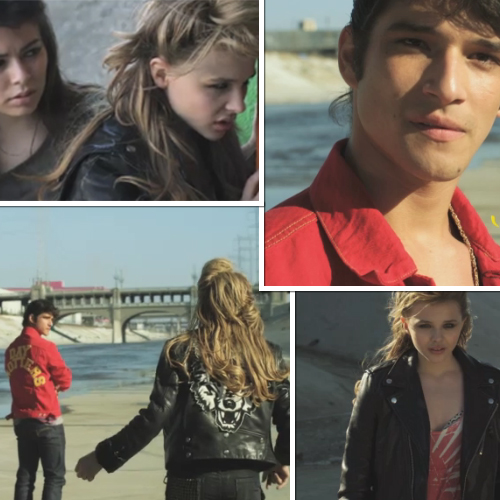 Drew Barrymore, the seasoned actor turned model turned director, has recently teamed up with surf rockers Best Coast to direct their video for their latest single "Our Deal".
The recently released teaser is filled with Hollywood's youngest up and comers such as, Teen Wolf's Tyler Posey, Kick-Ass's pint sized powerhouse Chloe Mortez, and Nickelodeon starlet Miranda Cosgrove in a Grease inspired scene filled with graffiti, leather jackets, and long wistful stares.
How did Drew Barrymore and Best Coast decide to collaborate?
In an interview with Rolling Stone, Best Coast fontwoman Bethany Cosentino explained, "I met Drew Barrymore at our show in L.A. at the Music Box. She ended up coming backstage and we hung out, and she's like the nicest, most down-to-earth person I've ever met."
Voila. The rest is history.
The two began to collaborate and the idea behind the "Our Deal" video was born.
"I don't want to spoil the video, but it has a very cool concept," Cosentino continued in speaking about the new Best Coast video, "Drew Barrymore came up with a really cool idea."
The video premieres tomorrow on MTV. Until then catch the teaser below.
Tags:
Best Coast
,
Bethany Cosentino
,
Chloe Mortez
,
Drew Barrymore
,
Miranda Cosgrove
,
Tyler Posey