I've always loved the beach, but for some reason, this summer, I'm seriously obsessed.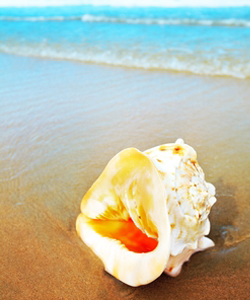 And not so much with the sand and the surf and the sun itself (although I do adore all of those things), but with the smells.
The sweet, salty scent of sea spray that lingers on my legs.
The amazing aroma of old-school tanning oils that do nothing to protect your skin, but still smell like heaven.
The piña colada-perfumed paradise that is a post-five-pm, beach hut happy hour.
You get the idea.
Unfortunately, like most people, I have a day job, and I can't spend each and every afternoon frolicking on the shore. Or drinking cocktails while the sun is still out.
But I can trick my olfactory senses into believing that the beach is with me through the clever use of beauty products. Scent memory is strong, so even when I'm stuck at the office, one whiff of the right shampoo, perfume, lotion, or oil can make the sea seem just steps away.
These are some of the goods I grab when I need an instant, I'm-at-the-beach boost.
They're also great remedies for warding off those awful winter blues, so I'd suggest bookmarking this story now. Come January, you'll be glad you did.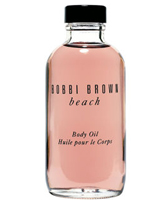 Bobbi Brown Beach Body Oil
If you want to smell like you've spent a delicious day at the ocean, Bobbi Brown's Beach Body Oil will totally do the trick. The scent is strong, and a little goes a long way, so I usually just apply it to my legs (it makes them so shiny and smooth). But I also keep a bottle on my desk to sniff when needed–it's an amazing mood booster for any beach bum.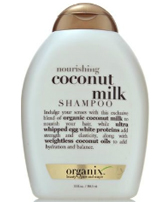 Organix Nourishing Coconut Milk Shampoo and Conditioner
This shampoo and conditioner combo is a wonderful, inexpensive way to bring the beach right into your bathroom. The in-shower experience is awesome with its creamy, coconut scent and luxurious, luscious lather. And the brand's sulfate-free formula won't irritate sensitive skin, so you can let the soft foam envelope your body. Seriously, a great way to start the day. Plus, the terrific tropical smell stays in my strands for hours.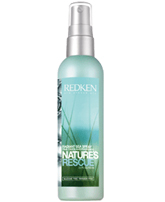 Redken Radiant Sea Spray & John Masters Organics Sea Mist Salt Spray
I have two summertime staples when it comes to sprays. Redken's Radiant Sea Spray, because it contains "time-touch" fragrance capsules that release a sweet ocean scent every time you mess with your mane. It's also infused with sea algae, soy protein, and aloe vera, all of which help emulate that sun-and-sea kissed sensation on your scalp.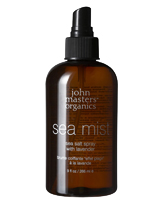 Then there's John Masters Sea Mist Salt Spray, which is amazing because it's made with real sea salt. It creates a totally true, day-at-the-beach texture for your tresses, even if you've spent all day indoors.
Bonuses: it's USDA certified-organic (so you could literally lick the salt from your lips if you really wanted to) and does not test on animals. A guilt-free way to channel the tropics.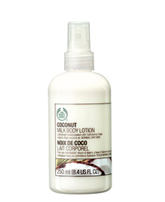 The Body Shop Coconut Milk Body Lotion
It moisturizes, goes on super smooth, and makes me smell like a 1970s beach babe. I'm sold.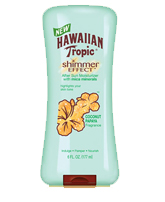 Hawaiian Tropic Shimmer Effect Coconut Papaya After Sun Lotion
I'm loving this new lotion. It smells divine—like a fancy fruit cocktail—and it has shimmer! So you can soothe your sun-tired skin while glamming it up at the same time. Also, it's only $8, so I don't feel bad slathering it excessively all over my body. Just beware: this product is seriously sparkly, so apply sparingly if you don't want too much shine.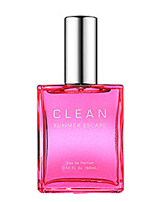 Summer Escape Perfume by Clean
A light, refreshing scent that really lasts. I use this often in the morning—one spritz on the back of my neck and one to rub between my wrists. And I'm good to go.
You can also try any of these easy, breezy summertime scents. There's plenty to pick from and I love them all.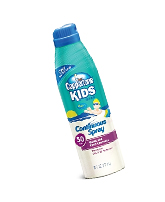 Any SPF for Body
The simplest of standbys. And really, you should have SPF on at all times during the summer. I use Coppertone Kids Sunscreen Spray because it's filled with protective vitamins and the scent is light. And don't let the name fool you, it works just as well for adults.
Do you guys have any beachy beauty products that you swear by?
Please share! My obsession knows no bounds and I'm dying for more.