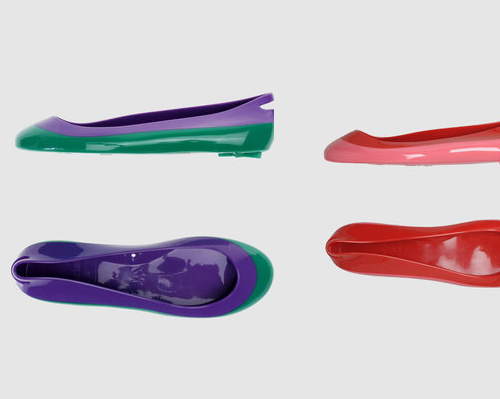 Let's face it girls, rain boots can be cute on occasion but they don't go with everything.
And any shoe that evokes the word "sensible"  usually suffers from ugly shoe syndrome. But what if I told you that there is a practical shoe that is actually cute.
Yes, that's right, cute.
They're called plastic ballet flats by Kartell and are super adorable as well as a lifesaver when you don't feel like dodging puddles just to get to your car.
These versatile shoes—a crossbreed between galoshes and ballet flats—are completely waterproof and 100 percent fashion friendly. Because they come in just about every style, color, and print imaginable, matching your rain flats to your outfit will never be a problem.
Not to mention they look great in non-rainy weather.
Wear them with your sunniest of sundresses and you can stroll down the beach all day without sand stuck to your shoes. Thanks to their flexible rubber and copious amounts of styles to choose from, you can be sensible, comfortable, and chic twenty-four seven.