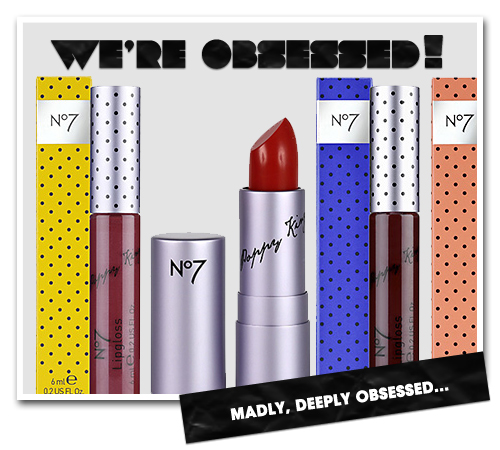 I love Poppy King. Her Lipstick Queen line of luscious, long-lasting, highly pigmented lip colors are my favorite for rocking a red lip.
But at about $20 a pop, they can be a bit pricey, especially if you go through them as fast I do.
Which is why I was overjoyed to learn that the makeup maven has collaborated with Boots No. 7 to create a line of lipsticks and glosses that are all under $10.
The colors are just as cool and creamy as her higher-end fare, and the slashed price tag makes mixing and matching much less taxing on your wallet.
And I LOVE the collaboration's inspiring shade names, such as Confidence (which honestly, I could use a little more of these days) and Power. Even if it's only a placebo, I do feel a bit more brave—and beautiful, 'natch—when I sport these statement-making colors.
Which is a pretty cool feeling to get from a beauty product. As Poppy herself says on her website: "Obviously lipstick has the same magical affect on your psyche that it does on mine…makes you feel able to take on anything. Lip color has always helped me to live my dreams."
Do you see why I'm such a fan?
Tags:
Poppy King