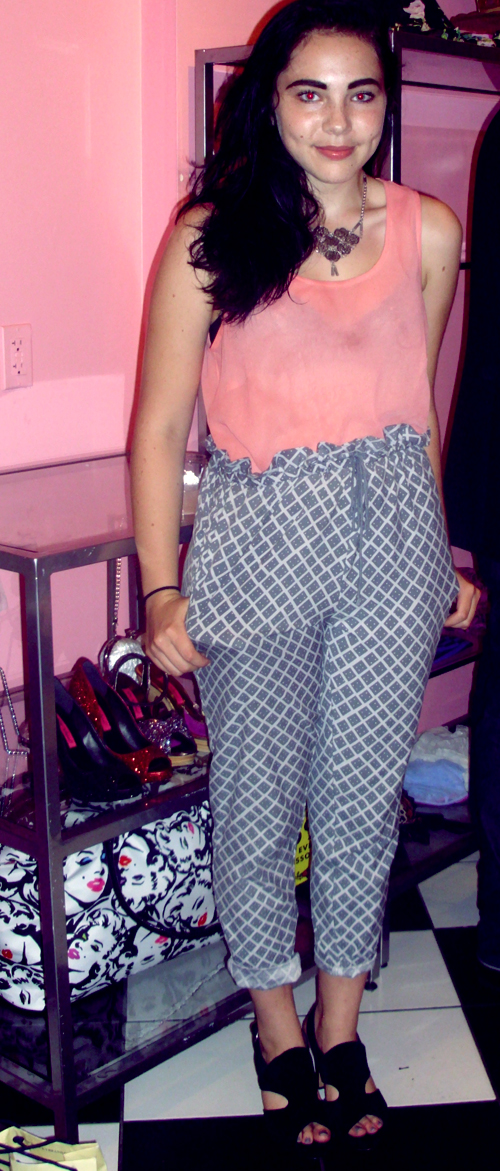 Meets Obsession spent Fashion Night Out (FNO) in Georgetown.
Despite the pouring rain, diligent shoppers came out in droves to celebrate and take advantage of the discounted deals offered at selected retailers.
We started out the night at Vintage En Vogue hosted by the famous DC restaurant, Citronelle and spent our first twenty minutes getting dry. (What, you think a thunderstorm/hurricane/tornado watch was going to stop us from going out?)
Afterwards, we made our way into Betsy Johnson where we were greeted by friendly staff and a sea of umbrellas at the front door.
Diesel was our next stop (mostly because it was literally next door and we were in four-inch platforms). We browsed, we shopped, and then got sidetracked by the tequila vendor located on the second floor.
By the time we left Diesel, the rain had cleared and we hopped onto a pedicab to stop by the trendy store, Intermix. There, we met local stylist, Donte who wore a pair of Prada sunglasses that called out to us from across the room.
He was joined by his adorable friend, Annie who owns the store, Annie Creamcheese which we'll definitely be getting shoes from.
Check out our picks of the cool outfits people were wearing for FNO. DC, you're looking hot!
[galleryview id=43]
---

Mei Tan is currently obsessed with lace-up booties, anything by Marc Jacobs, sleeping in until noon, and "winning."
All author posts