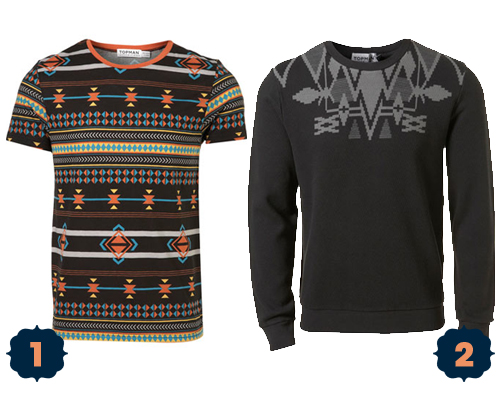 Guys, if you're looking to rejuvenate your wardrobe this fall, why not take some chances and ditch your plain plaids and boring button ups for bold prints. It'll impress the girls (and boys).
So, say goodbye to boring, and hello to guy-friendly prints like paisleys, florals, and stripes to show that you're confident and not afraid to express your individual style.
You may be surprised to find that you actually look good in them.
So go ahead and start out with these perfect for autumn prints that we have selected especially for you.
Don't be scared guys, they won't bite!
AZTEC
Embrace your your native spirit and go tribal.
1. Washed Black Aztec Pattern Tee| $32
2. Grey Aztec Neck Sweatshirt | $60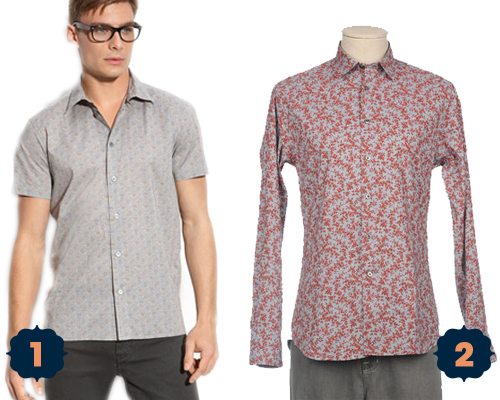 FLORAL
Who says dudes can't wear flowers?
1. MARC BY MARC JACOBS Trim Fit Floral Shirt
2. PAUL & JOE Long sleeve floral shirt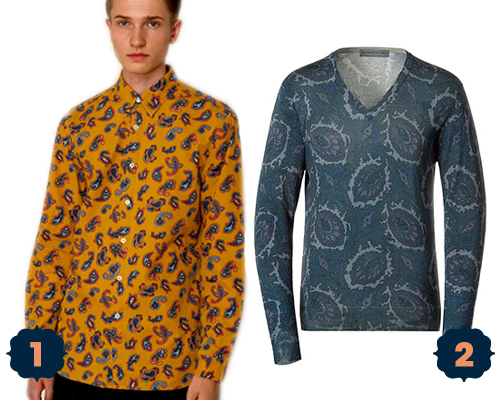 PAISLEY
Ditch the plain-jane plaid and opt for paisley instead.
1. Gold Paisley Print Shirt | $100
2. Etro Green Paisley V-Neck Pullover | $500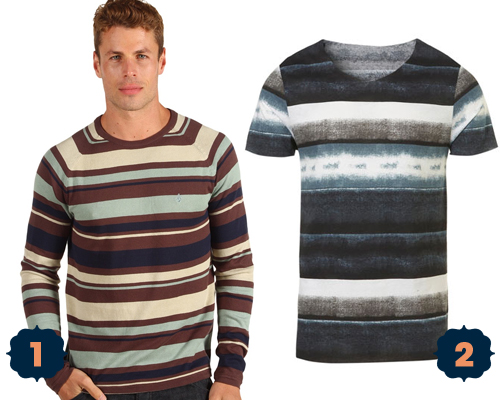 STRIPES
Wear horizontal stripes without looking like Freddy Krueger.
1. Volcom – Turnin' Sweater  | $65
2. Grainy Print Stripe T-Shirt  | $32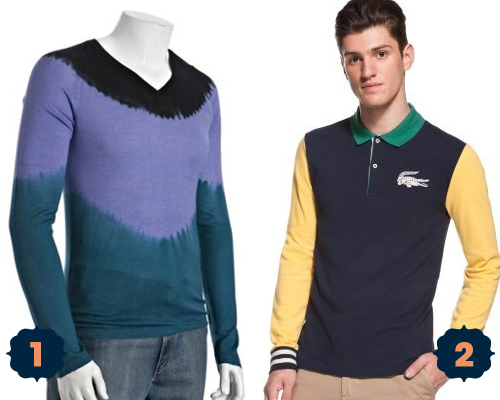 COLORBLOCKED
Go bold with blocks of color!
1. Gucci Violet Colorblocked Cashmere V-Neck Sweater | $812
2. L!VE Long Sleeve Colorblock Pique Polo With Novelty Croc | $115
Tags:
Menswear