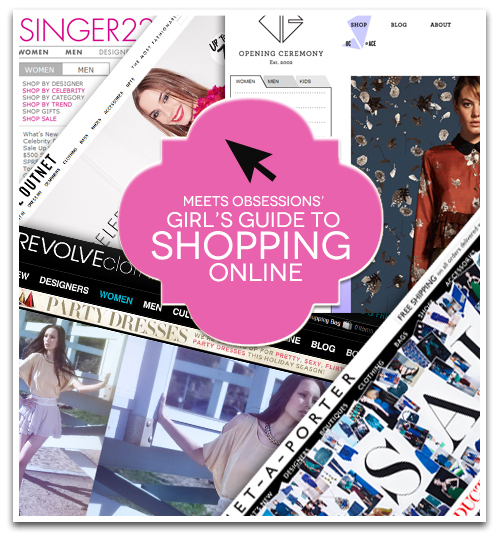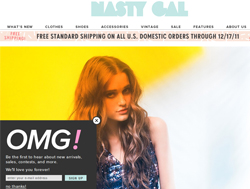 Nasty Gal
What you can find: Original, hand-picked vintage and designer pieces.
Why website makes the cut:  The site sells tons of virtually inexpensive clothing by both top-notch and indie designers.
 About: Nasty Gal is a great site when it comes to finding unique, trendsetting styles with a solid collection of clothes and shoes from labels such as Aryn K., MinkPink, Seneca Rising and Jeffrey Campbell.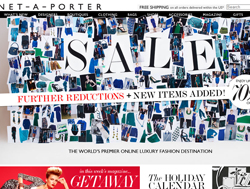 Net-a-Porter       
What you can find: Styles that are straight-from-the-runway.
Why website makes the cut: As an award winning site, Net-a-Porter is one of the few online shopping sites to have the privilege to call itself a luxury brand clothing purveyor.
About:  Net-a-Porter not only has an unrivaled selection of clothing from all of the top designers, but it also doubles as an online fashion magazine that regularly features fashion-based articles that are updated weekly.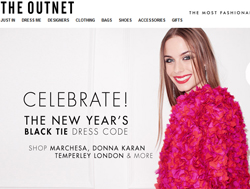 The Outnet
What you can find: Discount items by popular London designers.
Why website makes the cut: The Outnet offers over two hundred designer brands, giving you unlimited options for reasonable prices.
About: The Outnet is the trendy new sister site to net-a-porter and is the best place to find amazing discounts on all of the hot London based designers.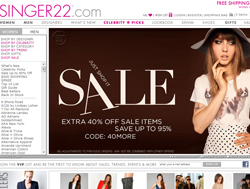 Singer22
What you can find: A rich selection of contemporary clothing.
 Why website makes the cut: Singer22 has an abundance of authentic designer clothing, particularly from designers that are favorites among Hollywood celebrities.
The site is easy to navigate, and provides in depth descriptions for all the brand labels.
 About: Singer22 is one of the top shopping sites on the web that carries the season's most stylish and desired apparel.
Topshop
 What you can find: Covetable avant-garde and designer clothing.
 Why website makes the cut: With stores worldwide, Topshop carries a unique selection of labels that include Unique, Pamela Love and Kate Moss.
 About: Award winning Topshop.com is one of the most widely shopped sites, and is the "go-to" place for fashion enthusiasts.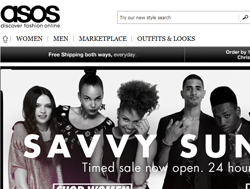 ASOS
What you can find: Over 50,000 different brands of designer clothing.
Why website makes the cut: Not only does ASOS have 5.3 million registered users who shop there frequently, but each week, the site carries up to 1,500 new lines.
 About: ASOS is a highly acclaimed fashion and beauty retailer whose mixed selection of clothing brands has made it one of the most widely used online shopping sites in the world.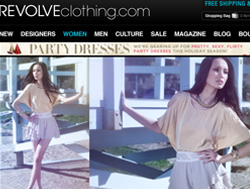 Revolve Clothing
What you can find: Revolve Clothing sells clothes for the bohemian goddess and urban hipster.
Why website makes the cut: Revolve Clothing offers a huge selection of high-end labels that include Elizabeth and James, Citizens of Humanity and Young, Fabulous & Broke.
About: Revolve Clothing offers clothing apparel and accessories for men and women with modern and eclectic styles.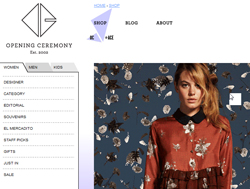 Opening Ceremony
What you can find: Eccentric, one-of-a kind pieces not found anywhere else.
Why website makes the cut: For consumers that cannot get to Opening Ceremony stores in New York, Los Angeles, Tokyo, and others worldwide, they can find their impressive collections, like that of Chloe Sevigny, online.
About: Opening Ceremony carries a collection of clothes from up and coming American talent and well known designers.
---
Rhi Strayer is currently obsessed with Jeffrey Campbell shoes, sparkles, studs, and anything having to do with Lady Gaga.
All author posts