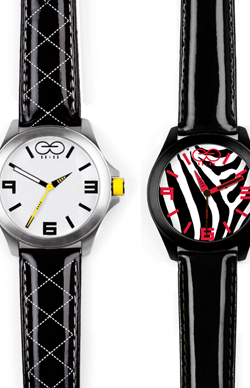 Okay, how many of you make a wish whenever 11:11 shows up on the clock? Pretty much everyone, right?
Well, now you don't have to wait for the time to roll around, you can simply wish upon your Eleven Eleven watch!
These watches definitely have the "it" factor. Inspired by street fashion, they are the perfect accessory to add to your outfit to give it a funky, playful style.
And with summer virtually here, Eleven Eleven has come out with a new assortment of styles for the spring/summer 2011 collection! Some of those include peacock and zebra print dials and popping purple and electric blue bands.
But it isn't just us girls who can have fun with these. Guys, there are a few Eleven Eleven watches out there for you, too.
If that hasn't sold you, then this next part will!
They have Swiss mechanics, stainless steel casing, and (the best part) each comes with two interchangeable wrist bands, with more sold separately. So you can easily swap out one wrist band for the other. A quick step to personalize your watch so it corresponds with your outfit or even you mood!
Starting at $295, these fun watches can be found on the Eleven Eleven website, Barney's NY, and select Neiman Marcus stores.
Hmm, I wonder what happens if you make a wish at 11:11 on your Eleven Eleven watch?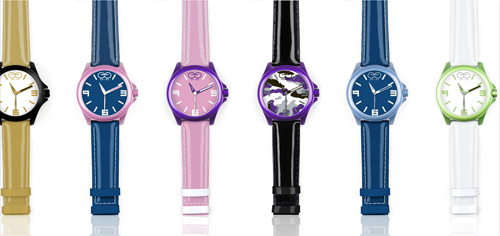 Tags:
Eleven Eleven Watches
,
Watches