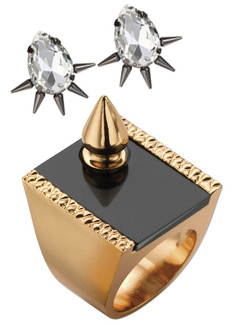 When Burberry came out with their line of spiked trench coats, suddenly we were seeing spikes everywhere; and we especially loved the spikes on the Miu Miu and Louboutins sneakers that came out recently.
For those of you who love spikes but don't want to wear it on your clothes (let's face it, we all can't be Rihanna or Lady Gaga), we've selected some great spiked accessories for you that will make you look good and help you channel your inner bad ass.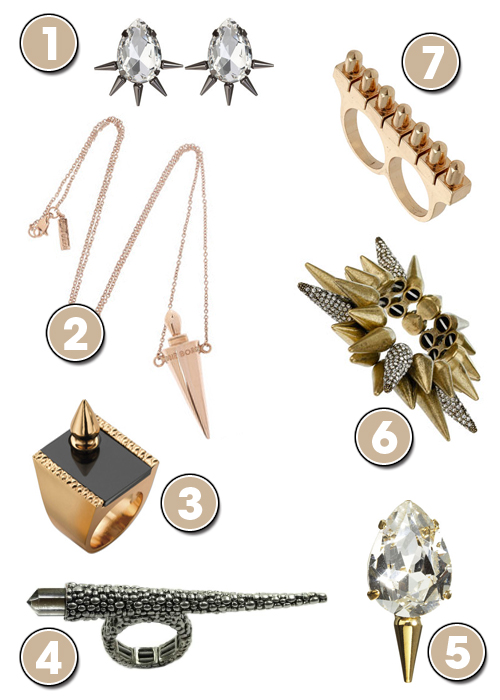 1. Fallon Gunmetal Spiked Teardrop Earrings | $120
2. Eddie Borgo Rose Gold-Plated Spiked Urn Necklace | $425
3. Cygnet Cocktail Ring with Spike | $558
4. Rachel Roy Stingray Spike Ring | $38
5. Fallon Spiked Teardrop Earrings | $120
6. Spike Bracelet | $70
7. Men's Spike Two Finger Ring | $30

---
Rhi Strayer is currently obsessed with Jeffrey Campbell shoes, sparkles, studs, and anything having to do with Lady Gaga.
All author posts