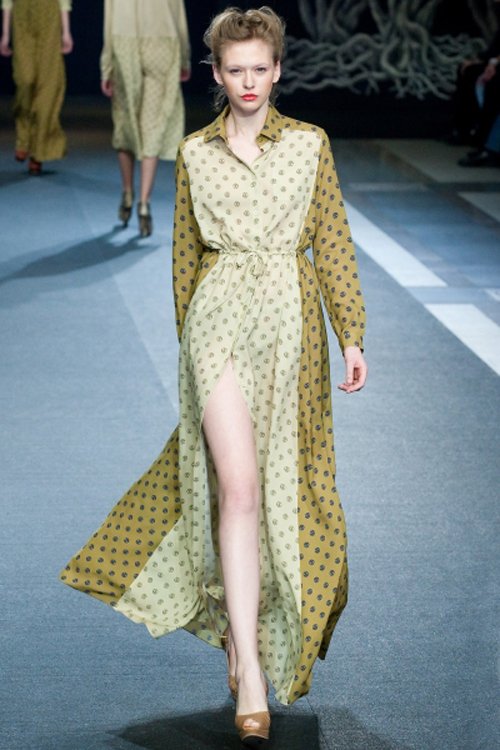 One designer you may want to pay attention to is Alena Akhmadullina, a St. Petersburg native who just presented a winning Fall/Winter 2011 collection for Moscow Fashion Week.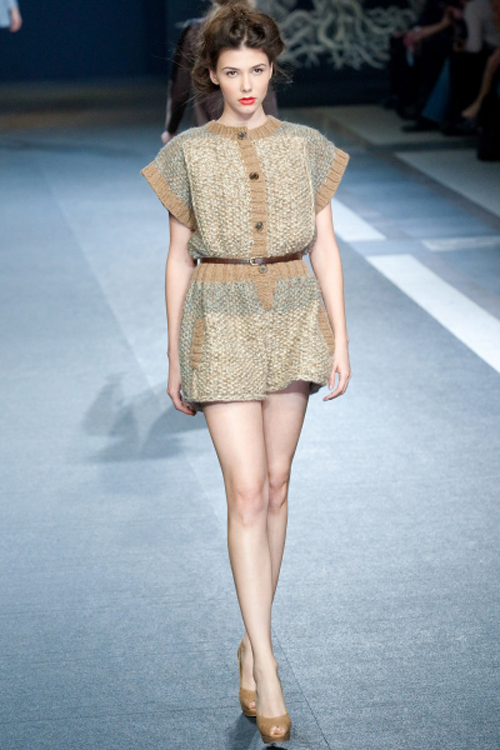 Earlier this week, models walked the  Moscow Fashion Week runway wearing an understated Akhmadullina collection comprised of airy and sheer knits, flowy relaxed belted dresses, drawstring miniskirts, and bold round-squared prints.
It's no doubt that Akhmadullina's knit pieces were the star of her presentation.
Stand out knits included the shorts jumpsuit, the collection of  over-sized sweater dresses, and her winter white sweaters.
To view the entire Alena Akhmadullina collection for Fall/Winter 2011, click on the images below.