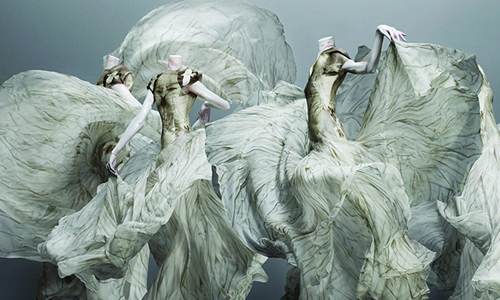 Last month, New York's Metropolitan Museum of Art debuted Alexander McQueen's "Savage Beauty" exhibit. The result: A record-breaking opening day, as 5,100 visitors flocked to see the late, great, fashion legend's work.
The success continued, prompting the museum to keep the exhibition open an extra week.
"We've been getting almost 400 people every half-hour in the show during regular hours," Harold Holzer, the Met's senior vice president of external affairs told AM New York.
And starting Monday, June 6, they're expecting more, as fashionistas and art lovers alike can now pay $50 to access the exhibit from between 9:30 a.m. and 2:30 p.m., times when the facility is normally closed.
"It's a service – it's extra time," Holzer said. "And I think that there are people who are happy to pay for it."
We would – nothing's better than spending an afternoon looking at breathtakingly beautiful dresses and other creations from the iconic McQueen.
Meet you at The Met?