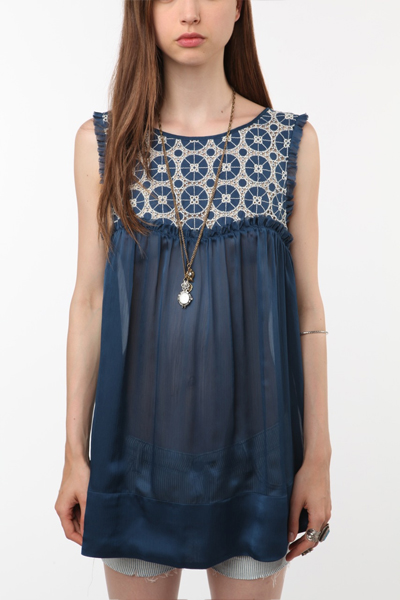 Talented emerging designer Alice Ritter has joined forces with famed hipster brand, Urban Outfitters to launch her newest collection of bohemian designs called Piplette.
In an interview with Meets Obsession, Ritter described the line as a collection of "flowy dresses, Victorian-inspired blouses, and printed shorts."
Ritter is best known for her eclectic and whimsical fusion of what we'd like to call, "American and French country chic."
"[It is] interesting to work on a piece that is mass market and accessible," Ritter told Meets Obsession, "it's much more affordable" and "I'm really happy with the pieces that came out of it."
Ritter is also part of the prestigious CFDA (Council of Fashion Designers of America) Fashion Incubator, a program that mentors emerging and talented designers, and started by Vogue editor, Anna Wintour.
Fans of Ritter can purchase her adorable collection, priced between $69 – $139, at Urban Outfitters.
Tags:
Alice Ritter
,
Council of Fashion Designers of America
,
Meets Obsession
,
Urban Outfitters