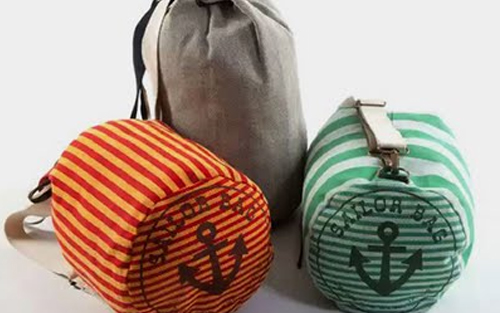 I just love collaborations, don't you?
Marc Jacob's S/S 2011 collection is enough for a mini fashgasm, but the collaboration between Marc Jacobs and the Spanish line Peseta in creating the ultimate sailor backpack might just give you a double-fashgasm.
With the help of Madrid-based Peseta, the Marc Jacobs X Peseta Sailor Backpacks are fashioned from the finest Spanish fabrics and are offered in three bright and summery colors and patterns.
That, along with having an anchor stamped to the bottom of each bag, pretty much secures the bag a title of being effortlessly chic. No doubt, the sailor bags will be the hot ticket in making you look like you just came from a leisurely boating trip.  And speaking of boats, wouldn't these be the perfect item to bring with you on a luxury cruise?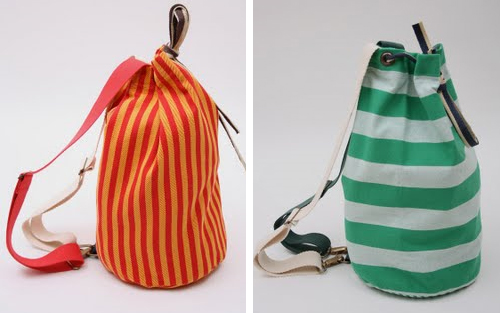 No matter if you're on a yacht or just going to lunch with your friends down the street, these summer striped bags are a definite must-have!
And at the price of $165? I say yes, please!
I would wear my backpack slung over the shoulder with a little, white boat neck dress. Or maybe even wide-legged trousers? Just be sure not to overdo the nautical wear, otherwise you'll like you're headed to a costume party!
Less is more, and I'm sure you're going to want to make your sailor bag the statement piece in your outfit!
Tags:
Marc Jacobs
,
Marc Jacobs X Peseta Sailor Backpack
,
Peseta