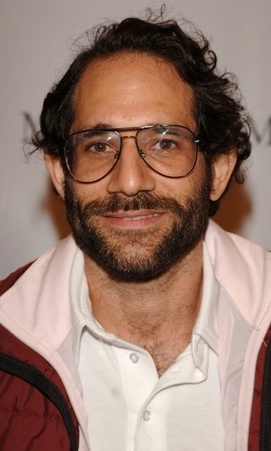 American Apparel's Dov Charney just can't get a break, can he?
In the latest and greatest adventures of our favorite pervy-perv CEO, comes new allegations of another sexual harassment lawsuit by Kimbra Lo, a former American Apparel employee.
The story rings similar to that previously told by Irene Morales, the former American Apparel employee that accused Charney of sex enslavement in a lawsuit that was filed earlier this month.
Allegedly, last December, Lo visited Charney at his home to talk about being rehired as a photographer for the financially troubled company.
It was during that time that Lo says that she was forced to have sex with the "I-love-sluts" CEO.
The New York Times writes:
In the interview, Ms. Lo claimed that Mr. Charney, wrapped in a towel, invited her to his bedroom to talk about a job. Once there, she said he undressed her and tried to have sex. Ms. Lo said she sought to resist but was afraid, and that he tried to take photographs.

Mr. Charney has said he often holds meetings in his bedroom. In a 2010 American Apparel ad, he was depicted in bed alongside two female employees. Employees regularly stay at his home in the Silver Lake neighborhood of Los Angeles when they are in town on business. And Mr. Charney has spoken openly about having sexual relationships with some of his workers.
Here's where it gets interesting.
According to NYT, Lo's claim is part of a lawsuit filed in Los Angeles Superior Court that also named three other women — Alyssa Ferguson, Marissa Wilson and Tesa Lubans-Dehaven.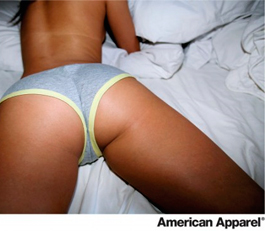 Apparently, their complaints can't be disclosed publicly due to signed confidentiality agreements while being employed with the porn apparel company.
Should we be surprised that Charney's pervy-past is catching up to him?
Speaking of history, remember in 2004, during an interview with Jane reporter Claudine Ko, Charney pointed to his crotch, loosened his belt, and asked her "May I?"
Charney then proceeded to masturbate in front of Ko her while talking to the reporter about business and stuff like how "Masturbation in front of women is underrated."
Yeaaa, not surprised in the least.
This is the second lawsuit filed this month against Charney and American Apparel involving allegations of sexual harassment.