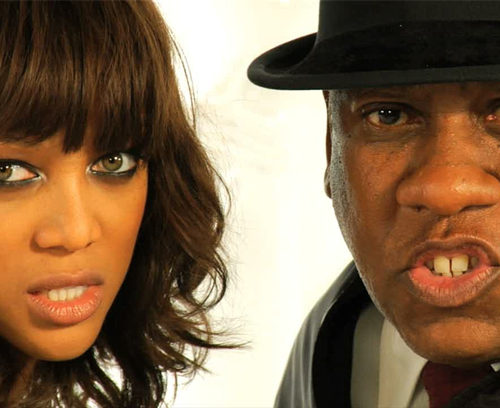 Tyra Banks, now referred to as only "Tyra", has launched her new fashion website today.  The website is called typeF and focuses on fashion and beauty with dozens of "how-to" articles and styling advice.
Only hours old, typeF publishes style advice on topics such as What to Wear on an Airplane, How Dress Up in Jeans, and How to Find a Concealer.
TypeF is also home to Fa-Fa-Fa Fashion, an oh-so-very campy new web TV series that stars duo Tyra Banks and former Vogue editor-at-large André Leon Talley.
Check out the first series where a robed (no surprise there!) André Leon Talley discusses the classic trench coat and how to make it "work for your modern style."