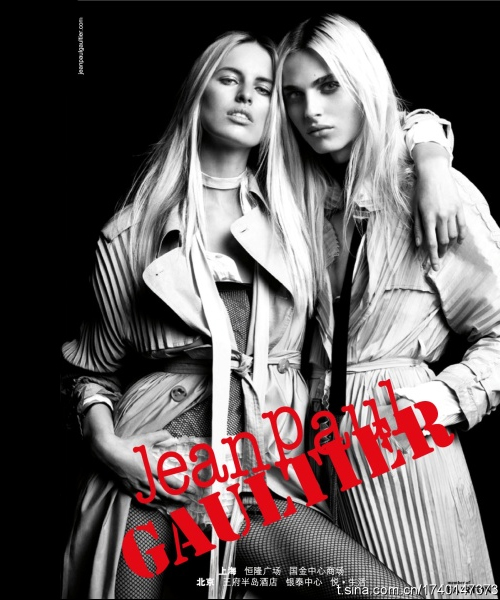 Having been cast as the face of the Marc Jacobs Spring 2011 ad campaign and recently, closing the Jean Paul Gaultier Show, it's apparent that 19 year-old male model Andrej Pejic is the new darling of fashion.
Perhaps it's the fact that he's prettier than most girls and he has cheekbones that are so sharp, they may cut you. Whatever the reason, designers have been flocking to Andrej to cast him for runway shows and ad campaigns, usually in the gender-bending role as a woman.
Andrej is also the new face of Jean Paul Gaultier's Spring 2011 ad campaign with supermodel Karolina Kurkova.
Check out Jean Paul Gaultier's newest campaign featuring Andrej and Karolina, who look almost identical to each other, sharing a kiss.
The campaign is photographed by Inez van Lamsweerde and Vinoodh Matadin.