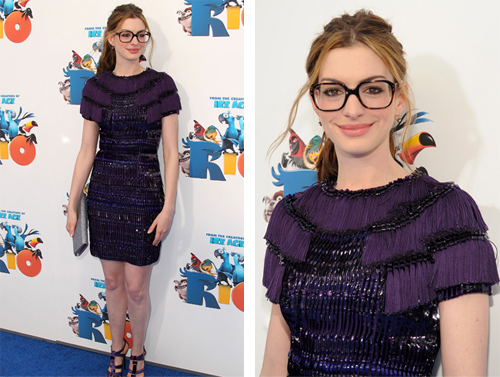 Let's face it girls, unless you're Lisa Loeb, it's hard to get away with wearing glasses while you're in evening wear.
But then I saw this photo of Anne Hathaway!
With her hair newly streaked in blonde highlights, Hathaway makes glasses look remarkably chic while in this purple flapper dress from Gucci.
I heart, heart, heart this look.
And here I was all set to wear contacts for my BFF's wedding next month!
Tags:
Anne Hathaway
,
Eyewear