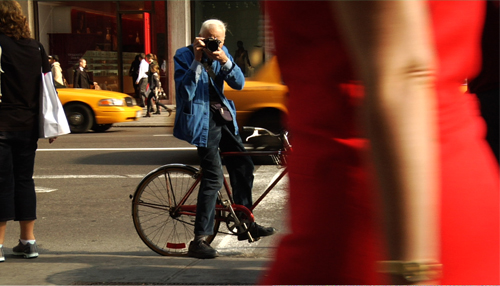 The fashion world is buzzing about a documentary which features original street photographer Bill Cunningham as its subject.
If you don't know Bill, you should, because he's been capturing  NY street style since 1978 and is considered one of the pioneers of street style photography.
The film, entitled Bill Cunningham New York, follows the evolution of fashion and  Bill's journey through the New York streets on his bicycle.
Bill Cunningham New York's American theatrical release is scheduled for March 16, 2011, and, until then, we have a freshly released trailer below.
Are you excited about this movie as much as we are?
[vimeo clip_id=" 19115891″]