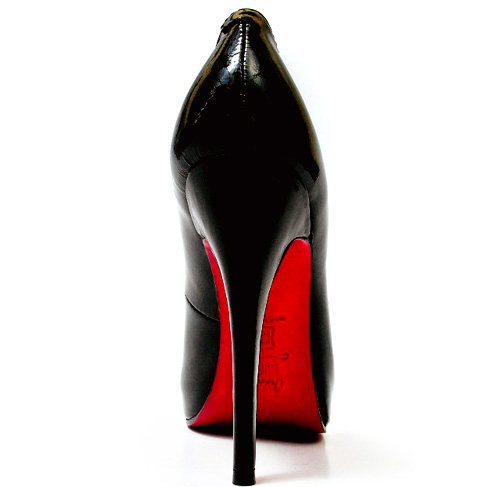 Can a company own the color red?
Shoe brand Christian Louboutin seems to think so. The red-soled Louboutin filed a trademark lawsuit in New York this week against luxury brand Yves Saint Laurent for making a shoe with a red sole.
The Louboutin sole is almost as strong as the brand name itself.
Usually, a Christian Louboutin shoe is instantly recognized by its red sole – mainly, because for years, they've been the only prominent brand to add the red color to the bottom of their shoes.
According to the Telegraph, court papers filed against YSL state:
The defendants use of red footwear outsoles that are virtually identical to plaintiff's Red Sole Mark is likely to cause and is causing confusion, mistake and deception among the relevant purchasing public as to the origin of the infringing footwear.
In all fairness, YSL also made green shoes with green soles, purple shoes with purple soles, and red shoes with red soles – so clearly, the intent was to match the sole to the shoe.
And while the red sole is an identifying character in the Louboutin brand, there are so many variations of the color red.
Will red-soled shoes be outlawed everywhere?
Perhaps Louboutin's fate might be that of Qualitex Co., a company that sued Jacobson Products Co. for color trademark infringement in the 1995 Supreme Court case Qualitex Co. v. Jacobson Products Co., Inc., 514 U.S. 159.
The United States Supreme Court held that a color could meet the legal requirements for trademark registration under the Lanham Act, provided that it has acquired secondary meaning in the market.
We have a feeling that this is going to be a long drawn-out battle where the costs may actually outweigh the damage.
What do you think?  Should Christian Louboutin have the sole right to red-soled shoes?

Tags:
Christian Louboutin
,
Inc.
,
Jacobson Products Co.
,
Lanham Act
,
Qualitex Co.
,
Qualitex Co. v. Jacobson Products Co.
,
Yves Saint Laurent