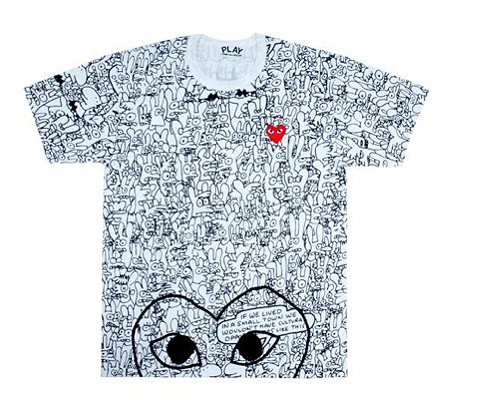 The genius comedic mind behind the weekly comic strip "Life in Hell" and the long running cartoon "The Simpsons" recently unveiled their capsule collection collaboration with Japanese label Comme des Garcons.
The collection features three short sleeved shirts, one long sleeve, and for all you bag lovers, a tote.
Each design is based on Groening's original 1977 comic strip "Life in Hell", and the collection is riddled with the "Life in Hell" characters Binky, Sheba, Bongo, Akbar, and Jeff along with multiple clever speech bubbles unique to the comic itself.
If you are a  fan of Groening's work, you can show off the "Life  in Hell" collaboration proudly this May!
Groening's designs will be launched globally through multiple Comme des Garcons stores, including Comme des Garcons Paris, New York, Singapore, China, and Bangkok.
---
Rhi Strayer is currently obsessed with Jeffrey Campbell shoes, sparkles, studs, and anything having to do with Lady Gaga.
All author posts