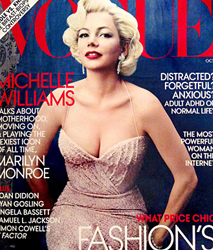 Magazine empire, Conde Nast is coming to your T.V.
The publishing giant that owns Vogue and WWD is taking a stab at producing television and film. The new division, Conde Nast Entertainment, which will be led by the former president of the CW network, Dawn Ostroff (who gave us the hit series, America's Next Top Model), will allow the company to draw in other sources of revenue, and reduce its dependency on advertising sales.
The division will produce shows and films that are centered around the Conde Nast brand.
We're hoping to see a Real World series featuring Anna Wintour, Grace Coddington and a set of Vogue interns running rampant in an apartment in the West Village.

Tags:
Conde Nast
,
Dawn Ostroff