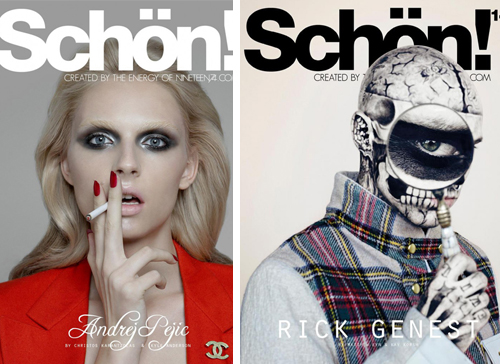 Rick Genest and Andrej Pejic are featured on the latest covers for Schön! magazine.
The hot pair were shot by photographer Christos Karantzolas for the magazine's 14th issue.
On one cover, Zombie Boy Genest is holding a magnifying glass to his eye, while on the other, pretty boy Pejic is looking Parisian and gorgeous with a cigarette in his lips.
We just can't get enough of these two!
---
Rhi Strayer is currently obsessed with Jeffrey Campbell shoes, sparkles, studs, and anything having to do with Lady Gaga.
All author posts