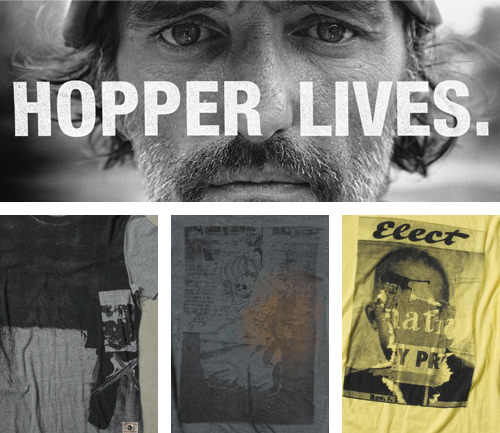 American film actor Dennis Lee Hopper is best known for his iconic roles in movies like Easy Rider, Apocalypse Now, and Blue Velvet. Now the late great rebel is being immortalized by the way of his own line with Vans.
The retailer had been collaborating with Hopper before his death on a line of apparel and footwear (which includes his take on Van's classic canvas) that features some of Hoppers favorite designs and prints.
Available exclusively at Urban Outfitters this Fall, the Dennis Hopper Collection will include a waxed canvas Jacket, the Hopper Morocco outfitted with and original collage on its liner, five premium tees, and of course, in true Dennis Hopper fashion, a drivers cap along with several other original pieces.
This collection, although not large, represents all the things that made Dennis Hopper a beacon of fearlessness for 74 years.
[nggallery id=64]
---

Saron is a writer and student born in Ethiopia and raised in Washington, DC. She is incapable of keeping a phone for longer than a few months, exclusively wears Miss. Dior Cherie, and her guilty pleasures include any novel written by V.C. Andrews (don't judge), Essie's "Little Brown Dress", and Stoli. She is currently obsessed with the poetry of Edmund Wilson and The Arctic Monkey's latest album "AM".
All author posts