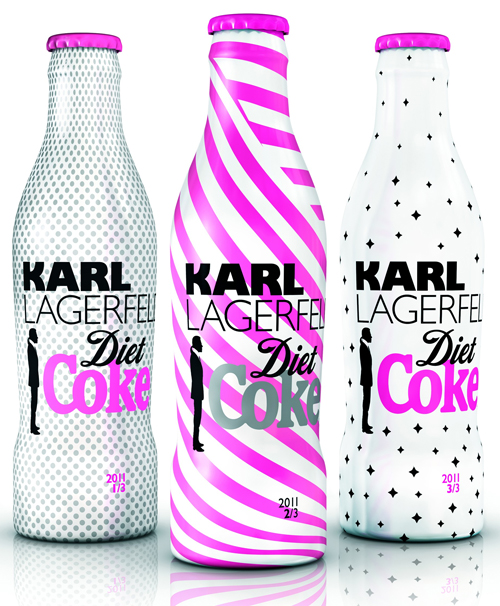 Earlier this year, we wrote about the second collaboration between designer Karl Lagerfeld and the Diet Coke brand.
And we're excited to announce that new Diet Coke bottles, designed by Karl Lagerfeld,  have been revealed!
Aren't they pretty?
The three bottles, designed in a palette of pink, grey and white, feature contemporary prints in polka dots, swirled lines and stars.
The new designs are part of the 'love it light' campaign which will feature models Coco Rocha, Heidi Mount and Jeneil Williams and the print ads will photographed by Lagerfeld (of course!).
The 'Diet Coke Limited Edition Collection by Karl Lagerfeld' bottles will launch this June in the UK and Europe.
The bottle will be sold individually or as a set in an "exclusive stylish prism-shaped" Collector's Box created by the designer.