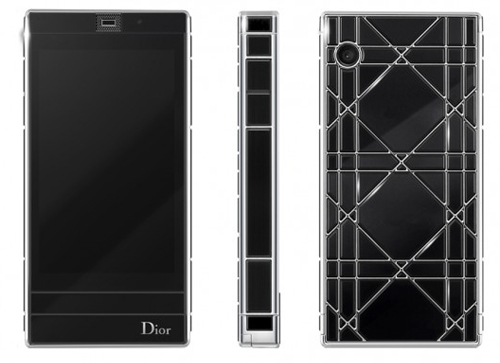 Move over iPhone, Christian Dior has its on luxury brand cellphone.
Aptly called the Dior Phone Touch phone (of course), the cell phone is compact, thin, weightless, and has a touch screen. For the label whores, the Dior name is written prominently on the front of its shiny, black exterior so that we can flaunt it shamelessly in public.
True to what we would expect of a couture house, the phones were fashioned by hand at Dior's French workshop and are made of only the finest materials that include sapphires crystals, steel, gold, diamonds, and the mother of mother of pearls.
Price tag? It's a doozy!
---
Rhi Strayer is currently obsessed with Jeffrey Campbell shoes, sparkles, studs, and anything having to do with Lady Gaga.
All author posts