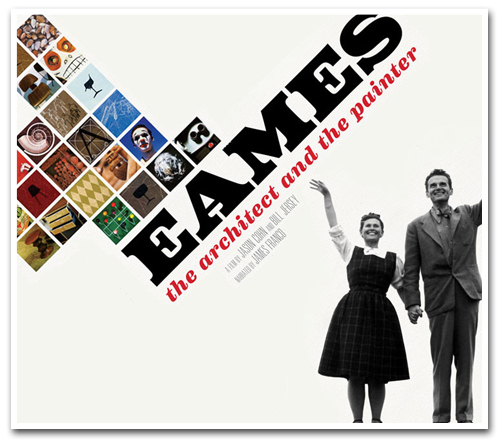 Design super couple Charles and Ray Eames who's known for their contribution to modern architecture and furniture are captured in the documentary, Eames: The Architect and the Painter, directed by Jason Cohn and Bill Jersey.
The documentary features the couple's well-known collaboration process, their marriage pitfalls, as well as Ray Eames's fashion sensibilities.
Charles's fashion style leaned towards the academic, while Ray's Victorian way of dressing was more tongue-in-cheek. Ray's eclectic wardrobe consisted of items like jumpers, long sleeved blouses, with the occasional, polka dot-lined jacket.
The documentary (already out on DVD) will premier Monday, December 19 on PBS, as part of the American Masters series.