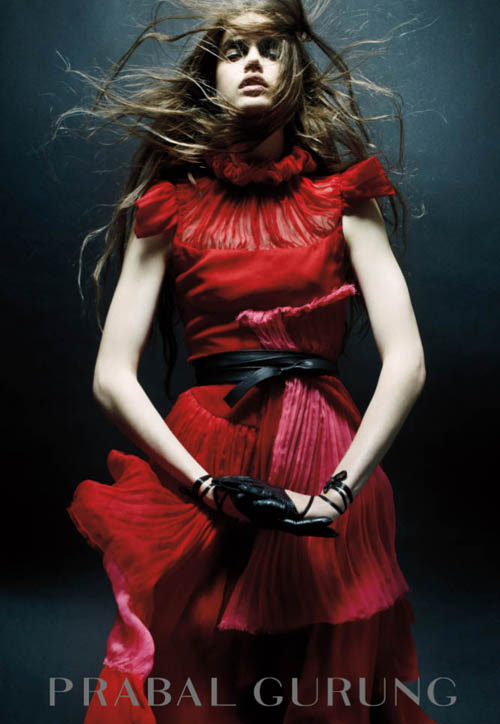 The 2010 CFDA Fashion Fund Award runner up, Prabal Gurung, has created a dark, yet romantic collection for this fall, and his newly released campaign images are inspired by Miss Havisham of Great Expectations and John Singer Sargent's A Parisian Begger Girl.
A windswept Julia Saner dramatically poses for photographer Daniel Jackson wearing Gurung's romantic collection, and in reviewing what Gurung has done with A Parisian Beggar Girl for his Fall/Winter campaign, we can't wait to know what he has up his sleeve for his next collection.
---

Bridget is a writer, stylist, and vintage clothing dealer based in Kennett Square, Pennsylvania. Bridget enjoys spending time with her boyfriend and guinea pig, and in her spare time sells vintage at local flea markets . Bridget is currently obsessed with Zooey Deschanel's wardrobe on New Girl, Moroccan food, and microcars.
All author posts