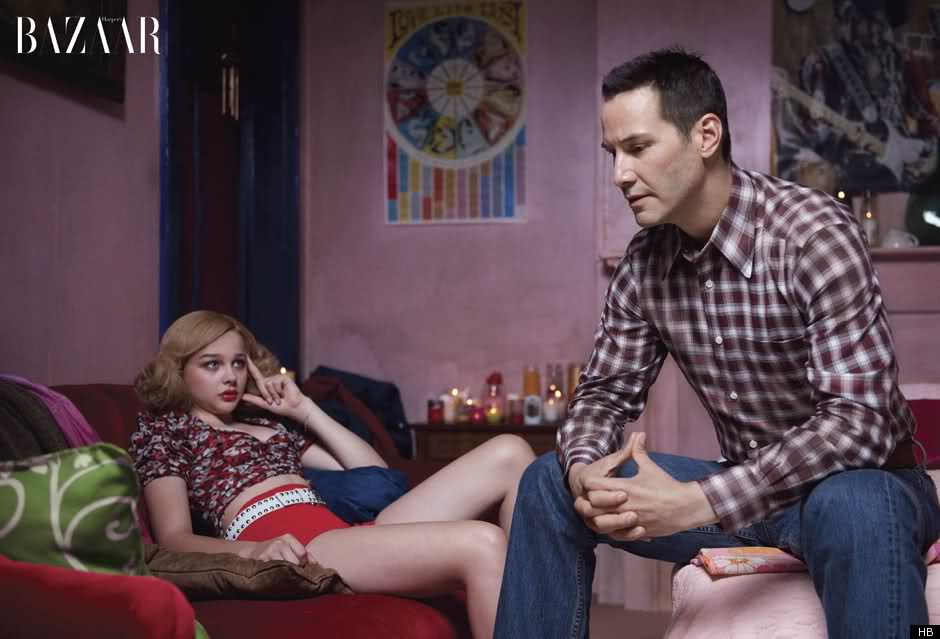 There's just something about seeing famous people dressed up as other famous people that makes us smile; and Harper Bazaar's Martin Scorsese tribute is no different.
The magazine's November issue features photos of a lovely group of celebrities including Chloe Moretz, Christina Hendricks, Keanu Reeves, Emily Blunt, Emily Mortimer, and Sir Ben Kingsley, all who are masquerading as various character's from Scorsese's films.
Readers can view images like that of Keanu Reeves and Chloe Moretz mimicking a famous scene from the movie Taxi Driver, along with several other spectacular photos.
Scorsese definitely has a lot to be proud with his recent Emmy award for Boardwalk Empire and his first ever kid's 3D film, "Hugo," which is set to debut this Thanksgiving.
Check here if you want more!
---
Rhi Strayer is currently obsessed with Jeffrey Campbell shoes, sparkles, studs, and anything having to do with Lady Gaga.
All author posts