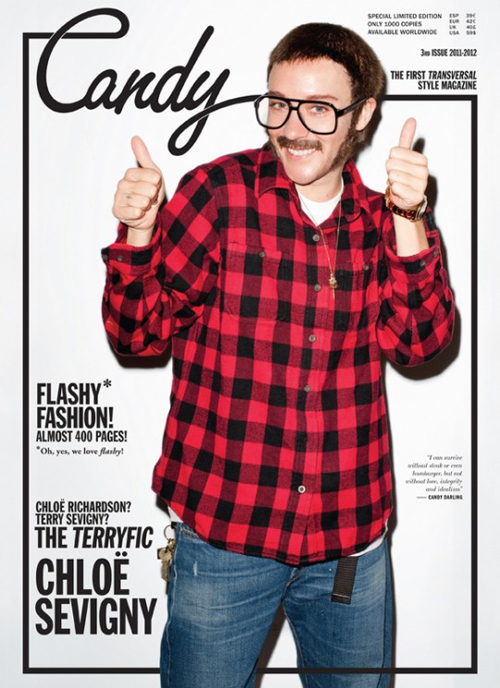 The self-proclaimed "first transversal style magazine" Candy has Chloe Sevingy posing as famous photographer, Terry Richardson on the cover of their fall/winter 2012 issue.
The magazine that put James Franco in vampy drag, and is dedicated to celebrating the best of transvestism, transexuality, crossdressing and androgyny, has Sevigny capturing the creepy essence of Richardson.
The issue also includes an editorial titled, "Transsex and the City," a feature honoring the Sex and the City gals in drag.
We love how Candy is dragging us into high fashion.
CANDY 3. TRANSSEX & THE CITY BY ELLEN VON UNWERTH from By Luis Venegas on Vimeo.