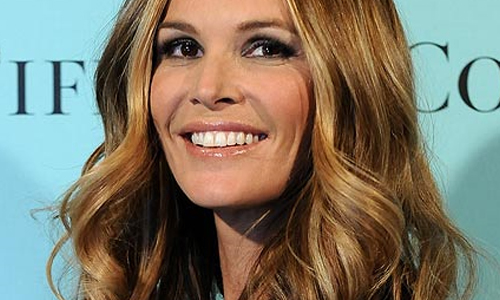 These days, I can't keep up with all the fashion reality shows.
There's  Bravo's The Rachel  Zoe Project, The Fashion Show and Launch my Line, and new shows; It's Brad Brad World, Ready to Wear and Mad Fashion.
Then there is Lifetime Channel's Project Runway and new shows; Project Runway Accessories and Project Runway Masters.
And now, NBC has announced the Fashion Star, a new fashion reality show hosted by model Ellen Macpherson to debut in 2012.
The show will be produced by Ben Silverman, the producer of The Biggest Loser and The Office, and the format will be similar to Project Runway.
In describing the differences between the two shows, Silverman said:
"Fashion Star will introduce would-be designers — not of high-end fashion in the manner of  Project Runway, but creators of fashion lines that might include bathing suits or lingerie, or surf wear and jeans."
The contestants will compete against each other as well as endure weekly eliminations decided by retail buyers.  Also, each week, viewers will be able to go online and purchase collection pieces made by the contestants.
The final winner is promised a multimillion-dollar contract to place a new fashion line in top retail stores.
Will you watch the show next year?