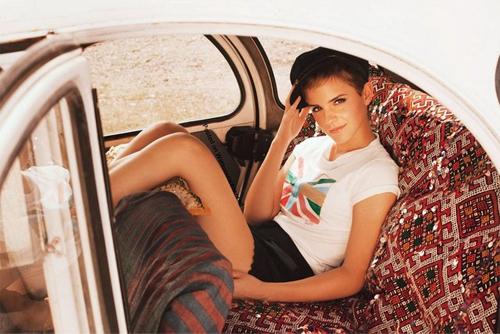 The final campaign images for the Emma Watson and People Tree collaboration for the Spring/Summer 2011 collection have been released.
This collection will also be Emma's third and final collaboration with the ethical fashion brand.
Watson's full collection with People Tree is being launched to concur with Fairtrade Fortnight, which starts on February 28, 2011.