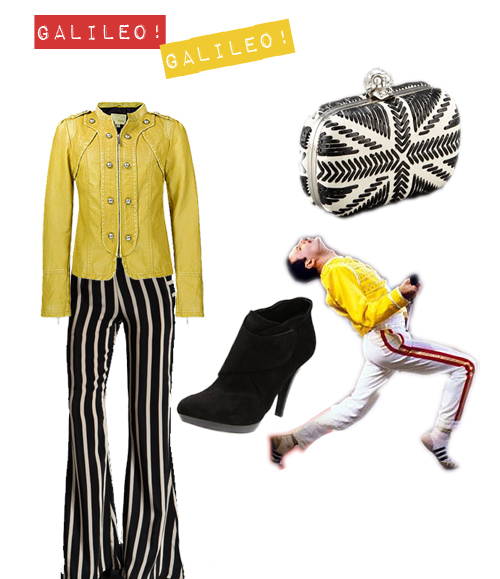 If you happened to Google anything earlier this week (and I'm guessing that covers 99% of you), you surely noticed the search engine's special tribute to legendary Queen frontman, Freddie Mercury, who would have turned 65 years old on September 5th.
If hearing a few lines of "Bohemian Rhapsody" doesn't make you smile or you don't get pumped up when "We Will Rock You" starts blasting at a sporting event, you may not be human. Seriously.
Why is Queen is considered one of the best stadium rock bands of all time?
Two words, Freddie Mercury.
An electrifying, larger-than-life performer with a killer four-octave vocal range, he was once quoted as saying "it's not a concert you're seeing, it's a fashion show."
He strutted on stage wearing flamboyant outfits like harlequin and silver chest-baring bodysuits, striped short-shorts, tight leather pants and ballet pumps. Mercury's striking visual style and Queen's music, a cheeky blend of everything from glam rock and heavy metal to opera and gospel, have inspired Katy Perry, My Chemical Romance, Lady Gaga, and many others.
Celebrate Freddie Mercury's life by taking some sartorial chances and flaunting your individuality.  That's a look you can rock everyday.
GET THE LOOK
Pants: STONE_COLD_FOX Sunday Bells | $330 | Get it!
Jacket: Daytrip Inset Placket Jacket | $59 | Get it!
Shoes: Nine West Women's Jackiejo Bootie | $109 | Get it!
Clutch: Alexander McQueen Skull-Clasp Britannia Box Clutch | $1,995 |Get it!
---
Jennifer Oh is currently obsessed with anything by Opening Ceremony, Pinkberry original-flavored froyo, and "Episodes" on Showtime.
All author posts