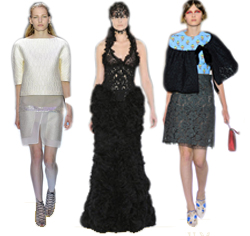 Paris Fashion Week came and went, and there was a blend of hits and misses.
While several designers created beautifully crafted, wearable works of art, others missed the mark with exaggerated collections that failed to establish new trends.

Alexander McQueen's bright and bold collection was all about excess.
Gladiator pumps, tantalizing dresses of leather cut-outs, lace patterns on chiffon, and ornate pearl-adorned masks were eccentric in their styling but not overly complicated if worn as separates.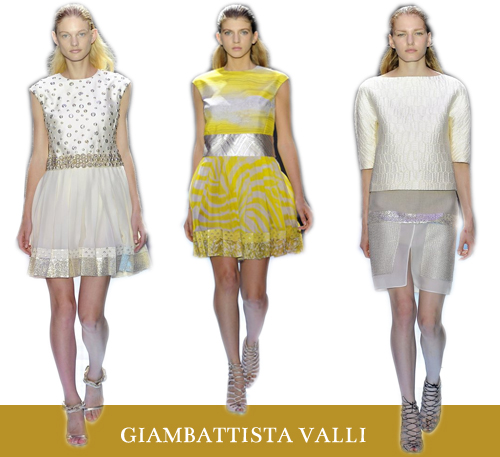 As only natural for a spring collection, color was in abundance and feminine fabrics were delicately draped.
Signature pieces in the Giambattista Valli collection were Swarovski crystal studded empire-waist dresses and A-line couture with zebra stripes.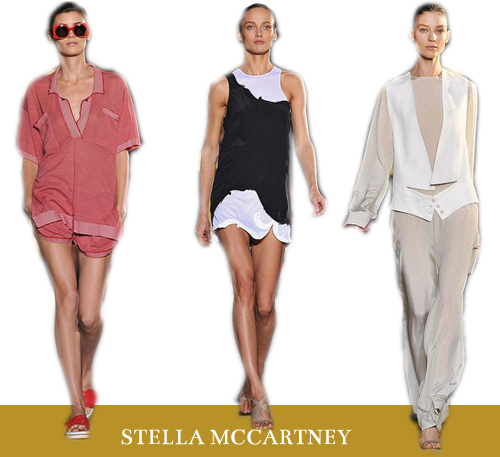 The looks in Stella McCartney's spirited line were rife with bold embroidered finishes and silk fabrics.
Texture and modernity were the central themes for the flowing dresses and loose fitting pants, but the effortless styling still promoted a wow factor.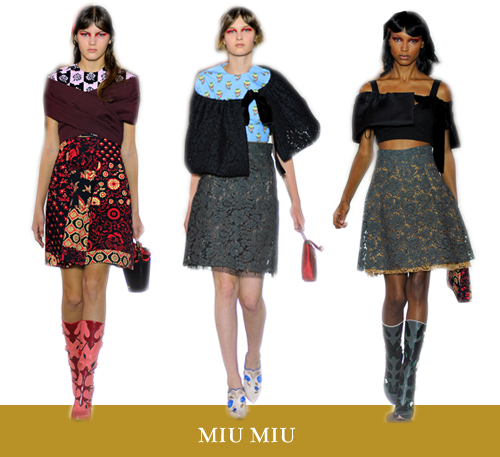 The ensembles that made their way down the Miu Miu runway presentation looked fit for a Ringling Brothers circus clown.
Velvet was a staple of this collection, from slip-on pumps to miniature capes, velvet was calculated into every design.
Lace and ribbons were attached to pieces ad nauseam and models showed off ghoul inspired red eye shadow that made the stylings of Lady Gaga appear to be tame.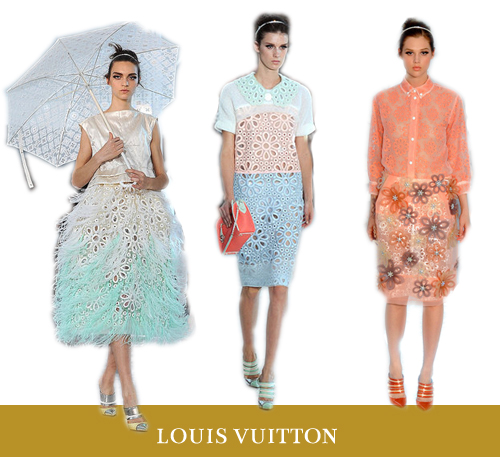 The circus theme was present at the Louis Vuitton show as well, with models that positioned themselves on a carousal,  and slipped into knee length dress made of organza and topped off with embroidered daisies.
The color palette selected resembled that of cotton candy, with pastel pink chiffon dresses and sugary green full knee-length skirts.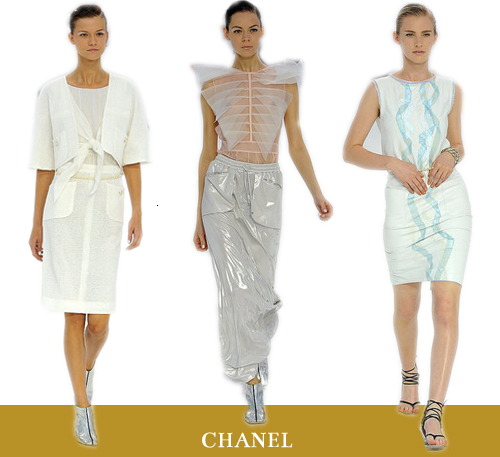 Theatricality continued with this runway modeled after life under the sea.
Models sported Chanel springtime uniforms of tweed, tulle, and accented with pearls. The unusual silhouettes that resembled underwater shapes and textures were purely for show rather than to be worn on land.