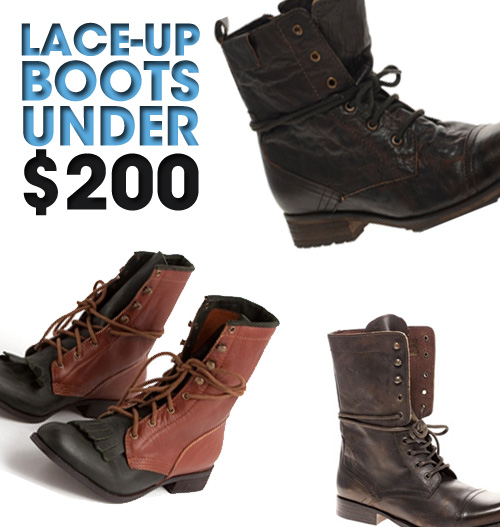 Lace-up boots happen to be my number one accessory for 2011.  Not quite a combat boot, which lends itself to be a bit clunky and heavy, but yet a more fashionable shoe that still retains that bad-ass combat boot attitude.
Lace-up boots are also one of the most versatile shoes of the season – women can wear them with rolled up jeans, leggings, or juxtaposed with an overly feminine floral dress, and for men, the fashion forward boot will work with almost any kind of casual pant, especially jeans.
And since we love the lace-up boot so much, we're bringing you our top five lace-up boot picks for women AND men, all under $200.
We'll start with the men first. Please click the images below for more info.

And now, Meets Obsession's lace-up boot  picks for women under $200.