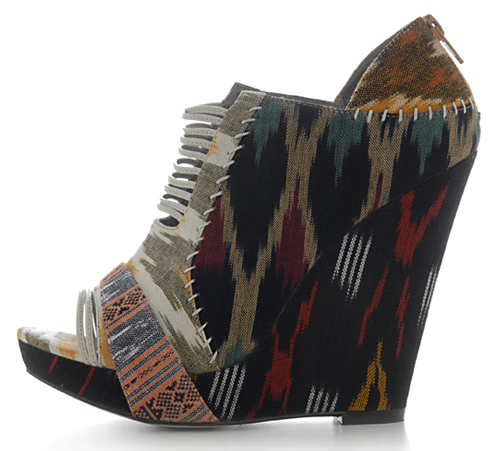 Now this is what it looks like when designer collaborations are successful!
Fashion designer Julian Louie teamed up with Aldo to produce a shoe collection of adorably cute printed platform wedges.
The collaboration happened when Aldo created shoes for Louie's Spring 2011 runway show. The  shoes were so well received, that they decided to make them available to the general public.
The shoes are available in four prints and two styles, Deanna and Sobeslava.
At only $125 a pair, the platform wedges shoes are super affordable and will go on sale today here.
Which ones do you love?
Tags:
Aldo
,
footwear
,
Julian Louie
,
Shoes