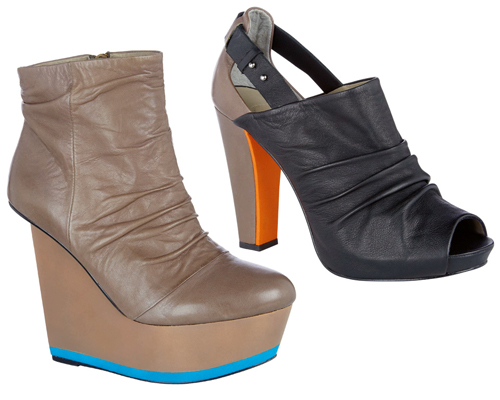 London-based shoe company, FINSK has partnered with Urban Outfitters to release a line of FINSK shoes.
Designer Julia Lundsten has designed five styles for the capsule collection. Our favorite is Thora, a simple leather zip-up ankle boot (as seen above). The other shoes include peep-toe heels, and platform and wedge ankle boots.
The shoes, which range from $200 to $330, come in nice autumn colors and are perfect for the Fall.
The collection will be available in October in Europe at Urban Outfitters Oxford Circus, Stolkholm, and for the rest of us at www.urbanoutfitters.co.uk.
---
Rhi Strayer is currently obsessed with Jeffrey Campbell shoes, sparkles, studs, and anything having to do with Lady Gaga.
All author posts