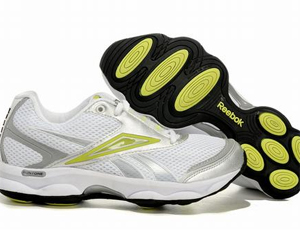 Remember the orthopedic tennis shoe craze that came with a promise of a toned derriere?
If you bought a pair of these silly looking sneakers, The Federal Trade Commission says you might be entitled to reimbursement.
The government watchdog has ordered Reebok International Ltd. to pay $25 million in an effort to resolve charges that the company has falsely advertised their "toning" shoes.
In a statement on their website, the FTC writes:
The Federal Trade Commission, the nation's consumer protection agency, charged Reebok with making claims about EasyTone and RunTone shoes that the company couldn't support. According to the FTC, Reebok claimed that using these products would strengthen and tone leg and butt muscles.

To settle the case, Reebok has agreed to pay $25 million for refunds to people who bought Reebok toning shoes or apparel.
Refunds will be made available on the FTC website.