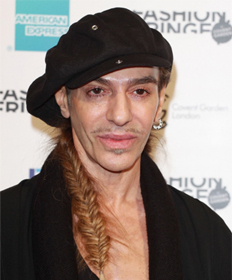 WWD is reporting that designer John Galliano has been fired from John Galliano, the fashion brand that bears his name.
Reportedly, the John Galliano board met and made a decision to fire the recently returned from rehab designer.
This will be the second firing this year for designer John Galliano.
The British designer was also fired from Dior in late February when a video surfaced that revealed the designer making anti-Semitic remarks.
The recently fired designer is scheduled to stand trial on May 12th in Paris for making "public insults based on the origin, religious affiliation, race or ethnicity."
In France, the charges could land Galliano in jail for a maximum six months and paying a fine of 22,500 euros.
Tags:
John Galliano
,
WWD