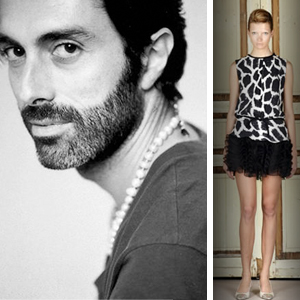 After its recent collaboration with Karl Lagerfeld, Macy's is continuing its high fashion partnership with designer, Giambattista Valli.
Valli's limited edition collection for the department store will include his signature bold colors that will be infused in his line of cocktail dresses, skirts, blouses, jackets, pants, and T-shirts.
While Valli's name does not carry the same brand recognition as Lagerfeld, he is a noted favorite among critics in the fashion industry who have continually praised his collections. His most recent work can be seen on actress Emma Stone who wore the designer's red and hot pink cocktail number on the red carpet.
Valli's collection, priced at $50-$150, will hit Macy's stores October 26th.
In the meantime, who can we expect Macy's to partner with next?
---
Rhi Strayer is currently obsessed with Jeffrey Campbell shoes, sparkles, studs, and anything having to do with Lady Gaga.
All author posts