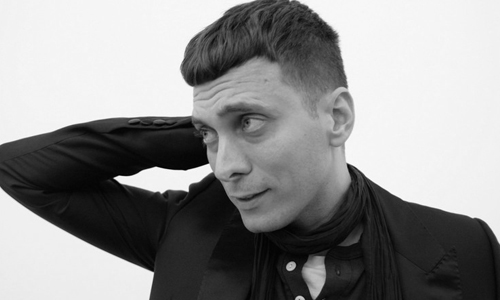 Remember when men started to wear skinny jeans? Two words: Hedi Slimane, the man behind the fitted male profile.
Yet in the 2007, Slimane, who was working at Dior Homme, took a break from fashion to focus on photography. Since then, he's produced books on photography, focusing specifically on the music scene.
But rumor has it that the style innovator may return to the fashion.
"I miss the fabrics, the atelier and the craftsmanship," he told Prestige. "I still have models and clothing around me, though, through photography. So I equally develop fashion through image making today."
When asked about the possibility of a return, Slimane seemed to already be planning an exciting venture:
"Yes, of course I am [planning a return]," he said. "But I'm really down to earth with fashion, and I have a business and brand-oriented mind. I know what it takes to make a brand strong in the long term in a global economy. Besides design and communication, I need to make sure I have the right tools to make a new design project successful in the long run."
Please, someone, give Slimane the tools he needs, so we can all say, "welcome back," and the fashion world can once again be rocked by his one of a kind style.