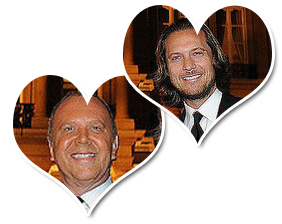 Michael Kors and his life partner Lance LaPere are taking full advantage of New York's newly passed gay marriage bill.
After years of patient waiting, the couple was spotted days ago in Manhattan's City Hall receiving their marriage license.
The fashion designer icon and Project Runway judge met LaPere back in 1990 when he worked as an intern for Kors's company, and the rest, so they say, was history.
Finally, after all these years, we're pleased to see this couple get their happy, rainbow ending.
We can't wait to see the dress!
Tags:
Lance LaPere
,
Michael Kors
,
Project Runway